12 Tips to Successful Blogging with your JetPage Website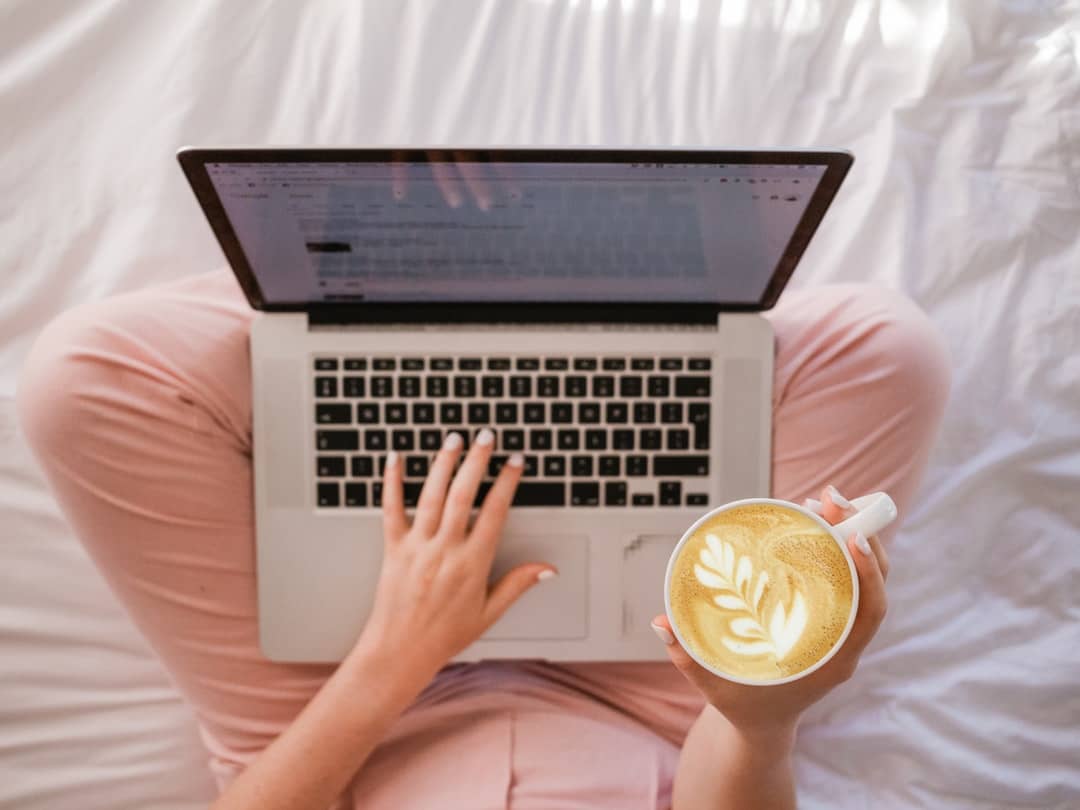 In this article, I'm going to walk you through some actionable steps you can do to get the absolute most out of your JetPage website!
Luckily you won't have to worry about performance, technical SEO, security, or maintenance as we are actively handling and improving these for you on a daily basis behind-the-scenes.
But there's still plenty you can do to get the most out of your website.
1. Watch our Complete JetPage Beginner's Guide video
Although we have a 4-min Quick-Start video, it's worth watching the full 10-minute beginner tutorial which covers pretty much every aspect of the JetPage platform today:
We are trying to put an end to the "tutorial culture" that struggling WordPress users are so dependent on, but 10 minutes to go over the entire platform is not too shabby.
Not to mention that setting up your JetPage site only takes seconds, whereas WordPress setup videos can run hours long.
2. Connect a Custom Domain
Connecting a custom domain to your JetPage website is one of the best ways to truly make your website stand out.
Although we give you a free custom subdomain upon signup, there's just something special about having a ".com" or ".org" with you or your company's name on it.
To connect a custom domain, you first have to purchase one from a company like Namecheap or Godaddy. Typically domains will cost about $10 to $12 per YEAR, so pretty affordable.
Once you've purchased one, or if you have an existing one with another website builder or web hosting company like Bluehost or Wix, check out this article with YouTube videos on how to connect your domain in minutes.
With a custom domain, you can perform the next tip to give your site an SEO boost...
3. Connect your Website to Google Search Console and Submit your Sitemap for SEO
You need a custom domain connected before attempting this step, as shown in Tip #2 above.
Once you have connected a custom domain, you can get a headstart on SEO by connecting that domain to Google Search Console.
Visit this article on how to do that (YouTube video tutorial included!)
What is Google Search Console (aka GSC)?
Google Search Console (commonly referred to as "GSC") is a free tool provided by Google that allows you to see your actual Google Search results, with how many impressions and clicks you're getting for specific keywords and queries.
Now one of the technical SEO optimizations that JetPage provides is a dynamically generated Sitemap.
Sitemaps help Google to understand the structure of your site, and manually submitting your Sitemap can help speed up proper Indexing of your site's content such as blog posts and pages.
To submit your sitemap, simply navigate to the "Sitemap" option on the left-hand sidebar in Google Search Console.
Here, you just need to input your website's Sitemap URL which will follow the following format:
https://yourwebsite.com/sitemap.xml
Basically, just add the prefix "https://" and the suffix "/sitemap.xml" to your custom domain, and it should link to your sitemap.
Now just click "Submit" and Google should be able to successfully read your Sitemap. Done!
4. Do some Keyword Research and have a plan BEFORE creating any content
Before you even start writing blog post articles, spending a few minutes (or even hours) doing keyword research with free tools like Google Trends and Ahref's Keyword Generator can help you get MORE results with less effort.
Simply search up your topic or desired keyword and Google Trends will tell you what are the "breakout" and "most popular" terms related to your topic or keyword.
Most people just start writing about the first thing that comes to mind, without any data backing their decision. This is a mistake. (Even if people get lucky every once in a while, even a broken clock is right twice a day).
If you're familiar with the Pareto Principle, where 80% of the results usually come from 20% of the effort, then keyword research is the 20% that can give 80% of the results (organic SEO traffic).
Now if you're more advanced or willing to invest into your keyword research, here at JetPage we are big fans of professional SEO tools like Ahrefs to do our keyword research.
5. Have a Content Schedule and Publish often and consistently. Publishing velocity is the key factor to growing your traffic.
According to the data and research in this article by ContentDistribution.com, their findings state that "The #1 lever to drive the fastest SEO results is publishing velocity."
What is "publishing velocity" (or "content velocity") you ask?
Simply put, "publishing velocity" means the rate at which you publish content to your website or blog, and higher velocity is typically better.
Why does higher publishing content velocity work?
According to ContentDistribution.com, it takes 6 to 9 months on average for content to "fully mature" on Google Search.
If that's the case (and that is what the data in the case studies supports), then content needs to be published as early as possible to speed up the maturation process.
For a concrete example, one of ContentDistribution's clients published a whopping 200 posts in just 6 months.
That averages to a little over 1 published article per day over 180 days in a row!
Of course, if you're an individual or small business reading this and wondering how you would ever be able to publish hundreds of content in less than a year, don't panic.
The key is consistency. Even just 2 articles per month consistently over 1 year equates to 24 new content pieces on your website.
24 quality blog posts that have been keyword researched will certainly have an impact on your SEO results and organic traffic numbers.
The problem is that most people or companies give up cold turkey when they don't see results after just 3-4 articles within a couple of months.
If you don't have consistent publishing content velocity AND distribute each piece of content with actively building backlinks (see the next tip #6), then you shouldn't give up just yet.
6. Create a Writing Process for Yourself
We optimized the JetPage editor so that you can easily copy and paste directly from Google docs without losing any formatting!
Many of our successful bloggers create default formatting for themselves in Google Docs and then are able to easily write posts without worrying about setting up the font size, spacing, and heading size every time.
Optimizing for Google Docs also allows you to use any google docs plugins you already use!
7. Use this On-Page SEO Checklist
While things like Technical SEO that JetPage handles for you, and creating well-researched and authoritative content are the most important parts of SEO, you should make sure your content is following a few basic rules:
Your target keyword is in your blog title, meta title, meta description, and URL (see SEO section at bottom of each post/page).



Your target keyword and related keywords appear in around 75% of the H2 headings in your blog. (Frequently-asked questions or related keywords are perfect for H2s. JetPage's "Heading 1" option generates an <H2> tag.)



You have 2 CONTEXTUAL internal links (links to other content on your website) and 2 external links (links to other reputable, high domain-authority websites)



You have at least 2 images WITH alt-text (JetPage already automatically compresses and converts your images to next-gen file formats, so no need to worry about images slowing down your website!)



You use your target keyword should appear about once per 200 words. (Don't do more than once per 200 words as Google can see this as keyword stuffing)



You have a minimum of 300 words in your article



There are no grammar or spelling mistakes
8. Distribute your content and build backlinks ALWAYS
One of the biggest mistakes that we see bloggers and content marketers make is that they spend all their time just publishing blog post after post, without spending any time marketing the posts they just published.
We like to believe in an equal effort of 50% content creation and 50% distribution aka marketing and getting backlinks.
Sadly, most bloggers are spending 0% on distribution and backlinks!
Many "SEO experts" regard backlinks as the #1 ranking factor.
While this may have been the case back in the earliest days of Google, it is debatable if this still holds true.
Regardless, having high-quality backlinks from trusted websites and blogs can only help your website to rank faster and higher.
If you're wondering how to possibly get high-quality backlinks as a relatively new blog, that's a topic that deserves its own article in the future.
What you can do even before that, is simply posting your content on your own branded social media accounts on platforms like Twitter, Facebook, Pinterest, and more.
Also, as long as you don't spam, there are countless online communities like Quora, Indie Hackers, and Reddit where you could potentially link relevant content.
Either way, don't make the crucial mistake of spending hours or even days to create and publish high-quality content without spending any time marketing it!
9. Get a Custom Logo made on Fiverr
One way to take your brand to the next level is ordering a custom logo on Fiverr for as little as $5 to $10.
If you want the logo to fit perfectly in your JetPage website, ask for horizontal dimensions of 250 (width) by 50 (height) or an aspect ratio close to 4:1 or 5:1.
To add your Logo, go to "Edit Website" in the sidebar menu and click "Logo", then Upload or drag-and-drop it to the box.
10. Create branded social media accounts/profiles and link them to your JetPage author box
This ties in with tip #6 about distributing each and every blog post to social media platforms.
To build your brand's online presence and image, you can create branded social media accounts (as opposed to your personal) on Twitter, Facebook (as a business page), Pinterest, Instagram, TikTok, and more.
You can then link your social profiles to your JetPage website from the Dashboard at the bottom of the Author box.
11. Connect Google Analytics
Want more advanced analytics and to see where your website's traffic is coming from?
You can connect your Google Analytics by visiting the "Marketing" tab and then pasting in your Google Analytics code.
12. Add a Footer Menu + Disclaimer + Submenu
Did you know you can add Submenu Items, a Footer Menu, and a Disclaimer that will automatically show at the bottom of every page/post on your JetPage website?
Here is a video going over these features:
To access this, visit "Edit Website" and then click the "Menu" button in the middle.
You will see a "Footer" toggle button at the top of the pop-up and you can add your Footer menu + Disclaimer here.
Conclusion
Hope you enjoyed this article and learned a thing or two about how to blog successfully!
We are constantly working on the JetPage platform and are always open to feedback and feature requests.
Please feel free to reach out to us via our Facebook Group, Twitter, or the Live Chat support on JetPage.co :)
---
Related Posts
SEO Case Study: Affiliate marketing website goes from 0 to 600k monthly impressions
Top 10 Keyword Research Tips (Read before you spend on expensive tools)
Google July 2022 Product Review Update and How it Affects You