The Best Blogger Alternatives for Your Blog in 2022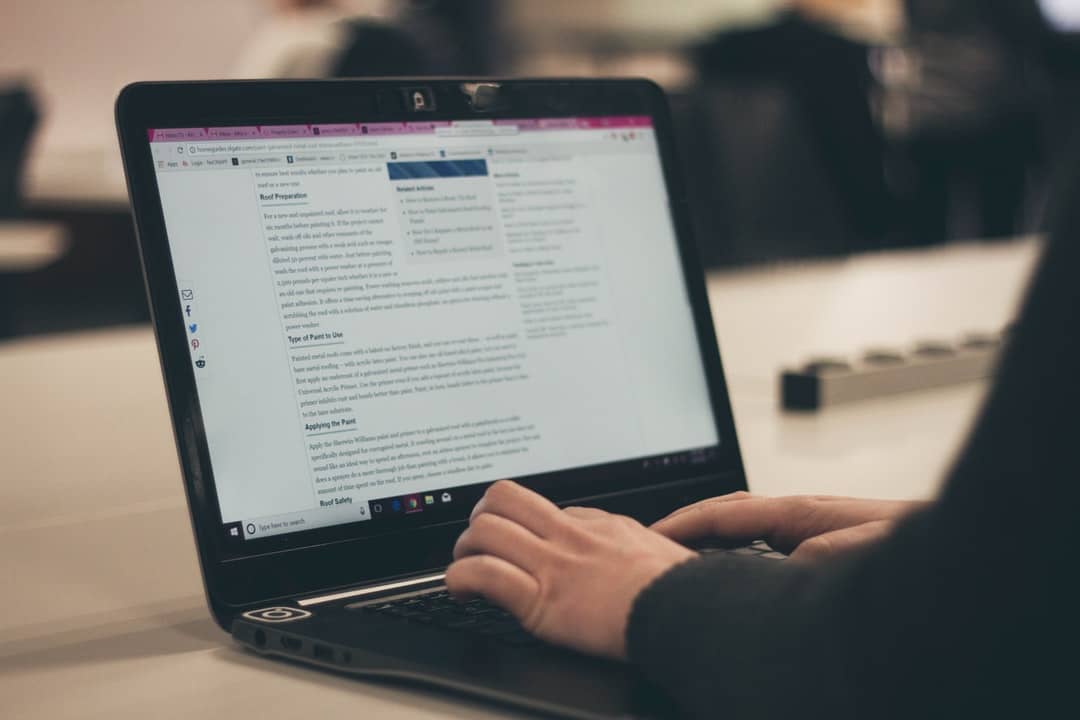 In this article, I'm going to share with you the top Blogger alternative platforms and competitors you can use for your blog. If you want to learn how to start a blog in 2022 this is the place to start!
What is Blogger?
Blogger is a free blogging platform launched on August 23, 1999, over 22 years ago. It was originally founded by Evan Williams (Co-founder of Twitter) and Meg Hourihan (Co-founder of Pyra Labs). Before being acquired by Google in 2003.
If you're looking for a more modern Blogger alternative for 2022, look no further.
One note before we get started, Blogger is known for its simplicity and is largely aimed at beginners starting their first blog. So this list will focus mostly on non-technical platforms that are really easy to use to start writing as fast as possible.
What Alternative Can I use for my Blog?
1. JetPage

JetPage is a modern blogging platform that aims to be both the simplest and fastest. While having a focus on SEO (search engine optimization) so that your blog posts have better discoverability.
After all, what good is a blog if nobody actually reads it?
If you're a non-technical beginner who is looking to start a blog or currently using something like WordPress, then Wizrd is specifically created for users like you.
What makes JetPage different is that the platform aims to take care of performance, technical SEO, load times, Google Core Web Vitals, security, and maintenance, all out-of-the-box.
That leaves you free to focus solely on creating content, writing posts, and sharing your content with the world.
The only downside to JetPage is that it is a paid software that will cost about $29/month. But this includes everything from world-class web hosting with Amazon Web Services, SSL, maintenance, updates, and you can connect a custom domain for free.
Also, they offer live chat support during business hours to help you if you get stuck, unlike WordPress.com's paid plans.
If you have the budget to spare, JetPage will save you weeks or months of your time trying to optimize your WordPress blog for SEO and performance.
You can try out the platform completely free with no credit card required for 14-days and see if it's right for you!
If you're looking for how to start a free blog, read on...
2. WordPress.com
If you want to start a blog for free, but are not heavily focused on making income from it and turning it into a business. Then you can start one on WordPress.com.
You may have heard of the popular platform WordPress before since it is reported that 40% of websites use it. However, most of the big websites are using the self-hosted version called WordPress.org (next on this list at #4).
The benefit of WordPress.com is that it is simpler to use and completely free to start. Whereas WordPress.org requires you to buy web hosting and a custom domain to even get started.
But WordPress.com is much more limited than WordPress.org. It lacks the ability to use plugins. And ends up being more expensive with their Business plans if you want to use plugins or other features.
With a free WordPress blog, you'll be forced to use a free subdomain like "yourwebsite.wordpress.com." Which just looks very unprofessional compared to having a real custom domain. You have to upgrade to the $7/month plan just to connect a custom domain.
The True Cost of Your "Free" Blog
If you want to use plugins (which is the main benefit of the WordPress platform), WordPress.com currently costs $33/month, or $25/month if you pay annually.
Also, if you start a free blog on WordPress.com, they place ads all over your blog. They also don't give access to advanced SEO features, and you can't even connect Google Analytics to see critical data.
Also, they don't include live chat support with any of their monthly paid plans. (even the $59/month eCommerce plan has no live chat support but some annual plans do). But they do offer email support starting with their $7/month plan.
Despite JetPage being much simpler and faster than WordPress.com, they offer live chat support starting at $29/month. So relatively cheaper than WordPress.com, with very comparable features for blogging.
3. Medium.com
Medium.com is very popular in the free blogging space, but it has some big differences from WordPress and Wizrd.
Again, if your goal is to turn your blog into a business and make income. Then you're better off with Wizrd or a self-hosted WordPress blog since you own your website and content.
With Medium, you're simply contributing content to a blogging network.
This has its benefits, such as a bit more domain authority and some discoverability via the Medium community. But for anyone serious about turning it into a business, Medium is better as a distribution channel than to host your main website.
If you don't care about making money and just want a simple platform to share your thoughts, then give Medium a try today.
4. WordPress.org
WordPress.org is the "self-hosted", open-source version of WordPress.com. Which means the CMS software is technically free. BUT you do have to buy your own web hosting.
This is the version of WordPress that makes up the large majority of that "40% of the web runs on WordPress" statistic that is thrown out a lot these days.
Self-hosted WordPress.org is powerful but does require a bit of a learning curve. Especially if you are non-technical, which is why it is placed 4th on this list.
If you have the time to spend months (or years) learning the platform, you will have access to thousands of plugins that can add practically any functionality to your WordPress site that you can imagine.
The downside is that you will have to constantly maintain your WordPress website, update your plugins, check for compatibility issues, optimize your site load time and performance, back up your site in case of hacks or user error, add a security plugin, and more.
5. Ghost CMS (ghost.org)
The Ghost CMS blogging platform (found on Ghost.org) was actually born out of frustrations with WordPress.org. The founder, John O'Nolan, is a previous WordPress developer who was not happy with the direction WordPress was going.
WordPress, which started as a blogging platform, started to get way too bloated with different use cases that it no longer served its original purpose as well as it could have.
So he started Ghost CMS to focus strictly on publishing.
Like WordPress, Ghost is also an open-source software that aims to be a tool better suited for strictly just publishing, like how WordPress started out.
Because Ghost is only for publishing, it is quite limited in that sense but gets the job done well.
Since Ghost is largely self-hosted, there is a bit of technical expertise required to install Ghost onto your own servers. They do offer a hosted version that they manage which is a better fit for beginners.
6. Squarespace
Website-builders like Wix, Squarespace, and Weebly, are all in the same category aimed at beginners looking to DIY (do-it-yourself) their own website.
These services are typically a bit more expensive than self-hosted WordPress, but they are also much simpler.
Everything is drag-and-drop out of the box, unlike WordPress.org.
The downside is that they usually have subpar performance because in order to make drag-and-drop work, there is a lot of unnecessary bloated code added in.
The benefit of Squarespace is that they are a little more SEO-focused with slightly better performance compared to Wix and Weebly at the time of this writing.
Squarespace has grown to focus more on Ecommerce and selling as of late, but starting a blog is still pretty straightforward.
7. Wix
Wix is a website builder that was founded in 2006 and has grown to offer much more features like Ecommerce.
Similar to Squarespace and Weebly, Wix is one of the DIY website builders for people looking to build their own website without the help of a developer.
Wix's SEO and performance is a bit lacking, but they have been making efforts to improve by hiring SEO experts to work for the company.
If you're just looking to start a Blog with an alternative to Blogger, Wix will get the job done, although don't expect world-class performance or SEO.
8. Weebly
Weebly, also founded in 2006, is the distant third to Wix and Squarespace.
Their sign-up flow and builder process is actually pretty intuitive, but it suffers from the same performance and SEO issues as the other DIY builders.
Between Squarespace, Wix, and Weebly, I would place Weebly last. But it can still get the job done.
9. Substack (The Paid Email Newsletter Blog Alternative)
Substack is not actually a blogging platform but a simple newsletter software that has seen massive success as of late.
It is similar to a blogging platform because your newsletters do get published to your Substack "website." And can be viewed similar to a blog.
If you are interested in blogging, you are probably interested in also building up an email list and sending updates to your subscribers. Which is why we have added Substack to this list.
Now, Substack is free to start but does take 10% of your earnings and the revenue you generate from the platform, which can become quite steep compared to simply paying a small monthly fee for any of these other website builders above.
But if you're okay with that and just want to start writing quickly, Substack is a decent option.
10. Dev.to / Hashnode (The Alternative Blog Platform for Developers)
If you are a web developer or programmer, then these two free blogging platforms are specifically for you.
These two platforms, Dev.to and Hashnode, are very similar to Medium.com but for developers and technical topics.
So although you don't "own" your content exclusively, it is free and you get the benefit of the social platform for discoverability and the ability to follow other authors.
Some people don't care for "owning" their own website with a custom domain, and just want to get their thoughts out there.
If that's you, and you happen to write about technical topics, then give Dev.to or Hashnode a try (or both!)
Conclusion
So that wraps up our list of the top 10 Blogger Alternatives and Competitors in 2022! If you have any questions about which alternative is best for your blog!
Since there are dozens of website builders and blogging platforms out there. It took a lot of research to put this list together! It can seem overwhelming to find an alternative platform for your blog. Hopefully, this article made it easier!
Again, this article is mostly aimed at non-technical beginners who just want to start a simple blog. And maybe monetize it in the future.
Check out our other articles to continue learning about how to become successful with blogging. Looking to monetize your blog? Check out our article on if affiliate marketing is still worth it.
Hope you enjoyed this article and learned a thing or two about how to blog successfully!
We are constantly working on the JetPage platform and are always open to feedback and feature requests. Please feel free to reach out to us via our Facebook Group, Twitter, or the Live Chat support on JetPage.co :)
---
Related Posts

JetPage vs Webflow: What's the best website builder for you?
JetPage vs WordPress: Best Website Builder for SEO, blogging, and affiliate marketing?
JetPage vs Wix: Which website builder should you choose?