The 3 Best Copy AI Alternatives for GPT-3 Blog Writing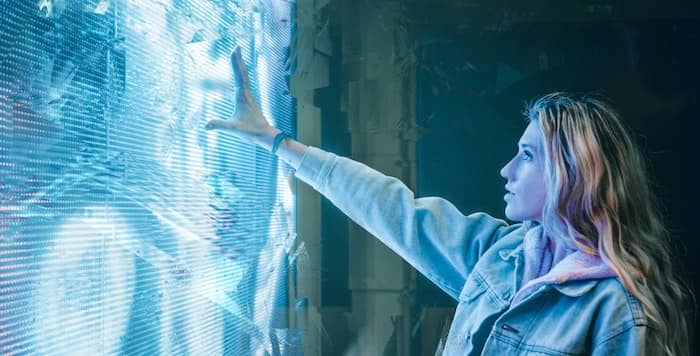 In this article, I'm going to share with you the top 3 Copy AI alternatives and competitors specifically for blog article writing (you can read about creating a successful blog HERE) and sales copywriting.
If you frequently face writer's block and hate having to come up with content from scratch, you're not alone.
With OpenAI's breakthrough GPT-3 language processing model, new software companies are applying this technology for business use cases like blog article writing and help with sales copywriting.
These software's are able to create all types of content from blog articles, to email subject lines, Facebook and Google ads, social media posts, product descriptions, and so much more.
"Artificial intelligence" used to be more of a marketing buzzword than actual utility, but GPT-3's results will pleasantly surprise most people reading.
With that said, let's talk about CopyAI and its current competitors.
What is Copy AI? (copy.ai)
CopyAI, or Copy.ai, is a relatively new software launched in October of 2020 in the category of AI-assisted writing through the help of the GPT-3 language processing model.
To put things into simple terms, it's a software that spits out 100% original content based on the keywords or ideas that you feed it.
To anyone who hates coming up with headlines, sentences, paragraphs, and even entire blog articles from scratch, software like Copy AI can you save you a lot of time, money, and frustration.
But is it quality content or just a bunch of gibberish?
Having used a number of these GPT-3 assisted writing tools, I was shocked by how impressive the results could be.
If writing isn't your strong suit, then any of these tools can help you get more done with less effort.
Copy.AI is the first one of these GPT-3 AI-writing tools that I discovered, so I frequently think of it as one of the pioneers in this space.
Since then, it seems like there is a new GPT-3 powered software launching on Product Hunt almost every week.
Copy.AI's pricing starts at $35/month for the annual plan, or $49/month for the monthly plan, and includes unlimited runs.
In this list, I'm going to share some Copy AI competitors who may offer a better value at cheaper price points, all while still using the same GPT-3 language model at the core.
Peppertype.ai (Our Favorite Copy AI Alternative)
First on this list is my personal favorite after trying nearly every AI-writing tool out there.
In my experience, Peppertype.ai has consistently produced the strongest results for blog writing, headlines, SEO meta description, social media posts, and so much more.
Also, Peppertype.ai has the simplest UI to use in my opinion, simply choose the "Content Type" you want to create, input a sentence or two, and it produces quality writing samples in seconds.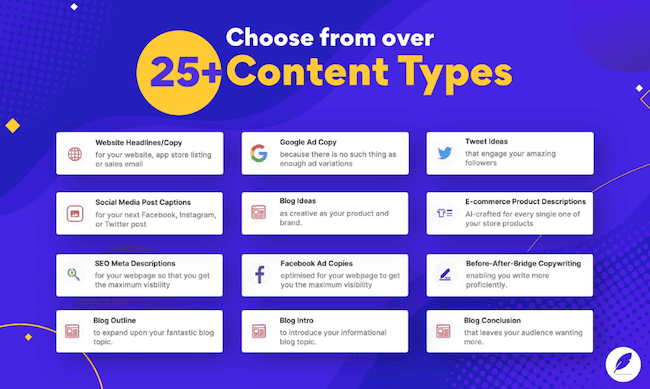 As far as product development, Peppertype.ai has done an amazing job of building a community through their Facebook group. And constantly asking for feedback and ideas on what features to build next.
In a relatively new software category, this is a huge benefit since the customers get to shape the product day-by-day.
Peppertype.ai's pricing starts at $25/month for the annual plan. Or $35/month for the monthly plan, but it includes unlimited content generation!
For that price, if it saves a few hours per week, then it is a massive value.
Jarvis.ai from Conversion.ai (formerly Headlime)

Up next is Jarvis.ai, a very popular competitor and probably the most similar to CopyAI.
I say they are similar because they're both more focused on AI sales copywriting. As opposed to just blog article content.
More specifically, creating copy for Facebook ads, Google ads, product descriptions, email marketing, and more.
One thing I like the most about Jarvis.ai is its integration with SurferSEO to create more SEO-friendly content. That is definitely a huge benefit if you're trying to create blog article content that will rank higher on Google.
An interesting note about Jarvis.ai's parent company ConversionAI, is that they acquired a former CopyAI competitor called Headlime.
As of this writing, Headlime is still active but will no longer receive updates. As ConversionAI tries to merge everything into Jarvis.ai moving forward.
For pricing, Jarvis.ai is quite a bit pricier than Peppertype. Since you need the "Boss Mode" plan to write longer content. Such as blog articles, and this starts at $49/month for the yearly plan, and $59/month for the monthly plan.
Also, there is no "unlimited" content generation plan like Peppertype.ai. So you have to pay more depending on the number of words you generate per month.
Please note that this can be an issue if you are constantly generating results and have to go through a few samples to find the sentence/paragraph that you're satisfied with. Which I typically have to do with any of these tools.
Copysmith (Cheapest Copy AI Alternative)
By now, I hope you are getting a good idea of what GPT-3 AI-writing tools are capable of. Because the truth is that any software based on this model is largely going to be similar.
So realistically it boils down to the software's price, UI, and accuracy of results per content type.
Now, not all AI-writing tools have the capability currently of creating an entire blog article post from scratch.
Copysmith is capable of creating entire blog posts. Though this feature is still in beta and being improved as we speak.
Aside from being able to do entire blog posts. Copysmith is quite a bit cheaper than Jarvis.ai and starts at just $19/month. Although you will need to upgrade to the $59/month plan for unlimited content generation.
Conclusion
In conclusion, any AI-writing tool powered by GPT-3 is going to produce similar results and have similar features.
The differences come down to the product's UI, content types, ease-of-use, and of course the price.
Starting at just $25/month with unlimited content generation, Peppertype.ai is my favorite CopyAI alternative and competitor for 2022.
I suggest you give them all a try and see which one fits your needs and your budget!
Are you creating blog article content with the intent to rank on Google through SEO?
Aside from these GPT-3 powered tools which help with writing content, you may also want to look at the platform you're publishing the content on.
Most people and companies use WordPress for their blog, but what if I told you that you could get an SEO advantage on millions of these WordPress-powered blogs and websites in just seconds?
JetPage is a new blogging platform that is much simpler and faster than WordPress, built specifically to rank higher on Google through technical SEO and sub 1-second load times.
If you're going to spend hours writing content, make sure that effort isn't wasted on a slow-loading and poorly-optimized website that Google will penalize.
We are constantly working on the JetPage platform and are always open to feedback and feature requests. Please feel free to reach out to us via our Facebook Group, Twitter, or the Live Chat support on JetPage.co :)
---
Related Posts

JetPage vs WordPress: Best Website Builder for SEO, blogging, and affiliate marketing?
JetPage vs Wix: Which website builder should you choose?